Last night we were invited to the QSA (Quality Skills Alliance) Apprenticeship Awards 2018.
It was held at Cardiff and Vale College and the awards presentation was hosted by Ross Harries of BBC Cymru Wales.
About 12 months ago we took on a number of apprentices. 12 months later and we are proud to have been recognised by the QSA. Last night we were awarded:
'SMALL EMPLOYER OF THE YEAR'
We are very grateful to have won this award! We love working with our apprentices and will continue to provide them with all the support they need.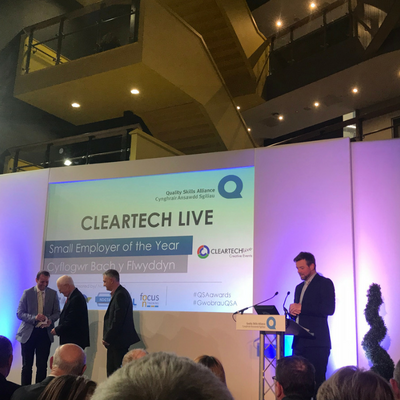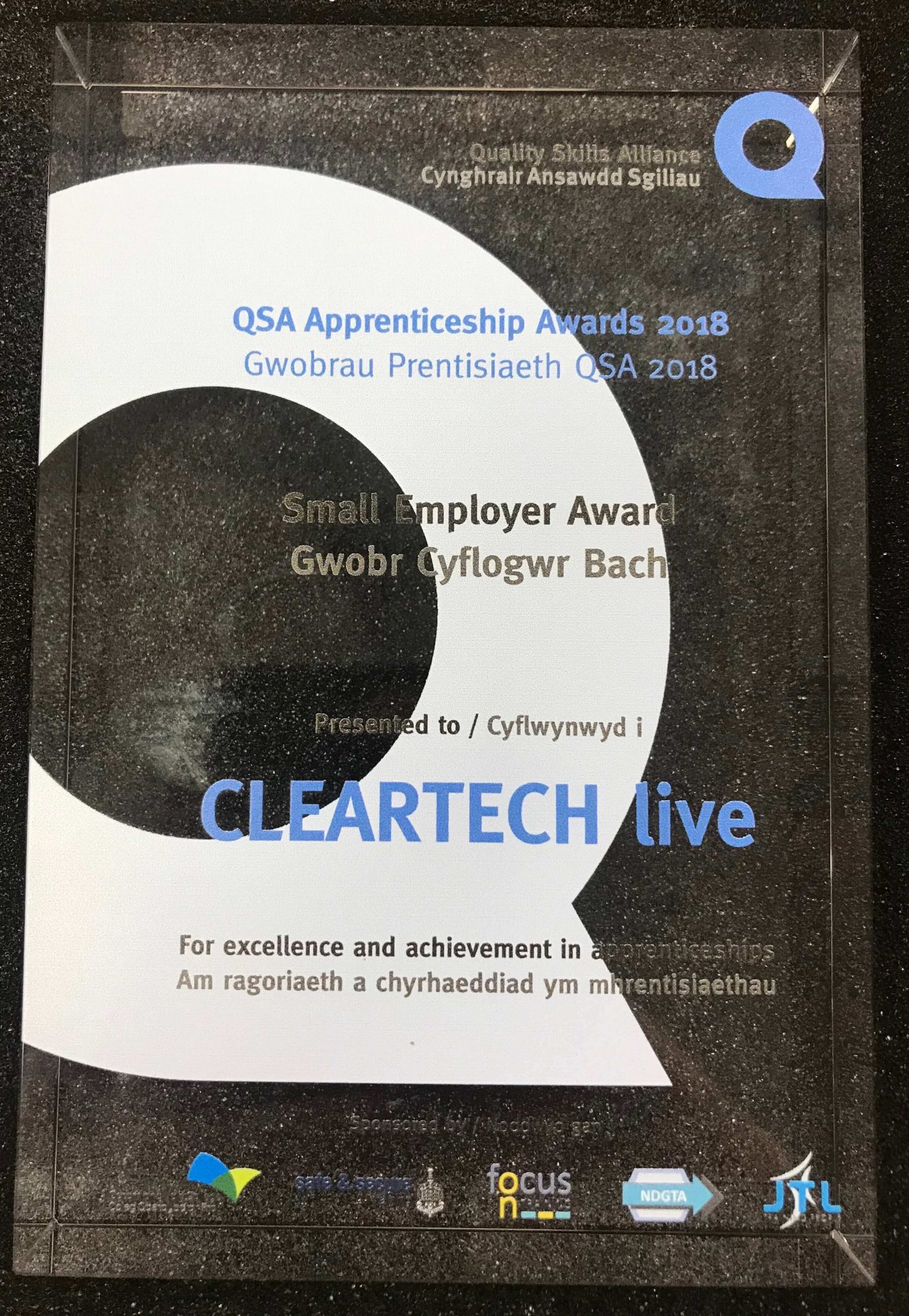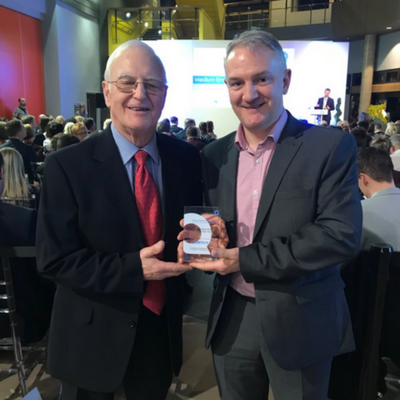 The QSA:
The QSA are a group of work based learning providers working together to develop excellence in apprenticeships. They established in August 2011 and have delivered thousands of apprenticeships for employers and apprentices across Wales.
They work with the public and private sector from small local businesses to large global organisations. By working in partnership with employers they are able to develop new talent and ensure highly skilled people at all levels are supporting business growth and excellence across these organisations.
Our Apprentices:
Dan joined us as an apprentice admin in September 2017 and Toby joined us as an apprentice AV technician in July 2017.  They are both assets to Cleartech Live and are thoroughly enjoying being part of the team. Both Dan and Toby are always learning new skills in the warehouse which they have then been able to put into practice on real-life jobs.
"I am extremely grateful for the platform Cleartech Live has provided me to advance my technical knowledge and hands on skills from education. Even though I have only been with the company for a short period of time, I am learning and improvising everyday due to Cleartech trusting me to manage and operate jobs from all areas of the business. I look forward to see what the future holds at Cleartech Live." (Dan Rich)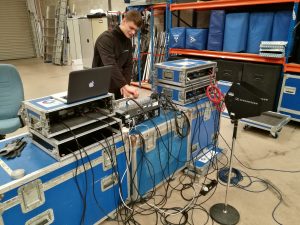 "I have really expanded my skill set and have been pushed out of my comfort zone. I've preferred my apprenticeship to other jobs I've had in the past because of how hands on it is. I also feel I get listened too at Cleartech Live." (Toby Jagger)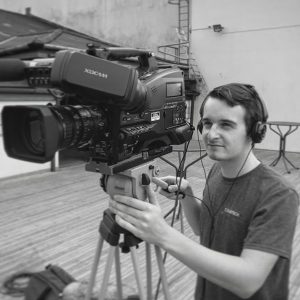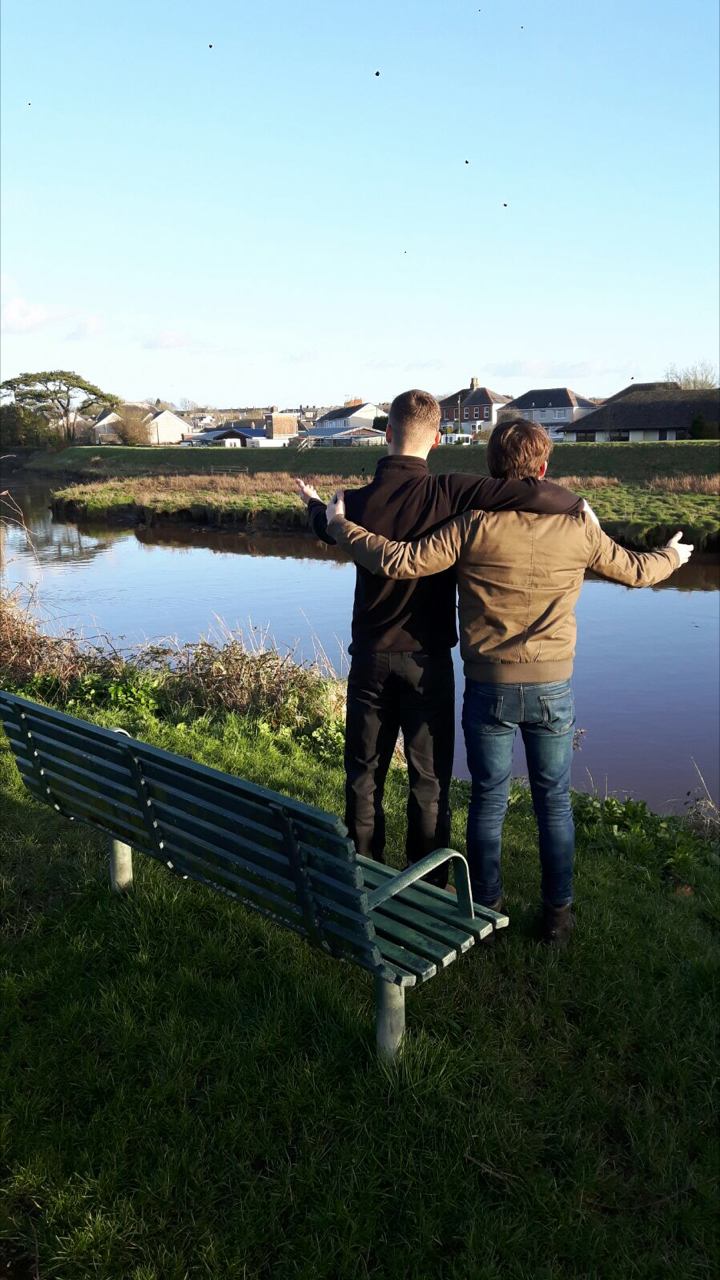 High Quality Event Technology
At Cleartech Live we can provide you with high quality, great tech. Our LED Video Wall provides the highest quality audience viewing experiences which are not only visually captivating but ensuring every seat is the best seat in the house. Having wider viewing angles means 'worst seats' no longer exists. Also, as it has the ability to hang or stand it there is much more space available! To read more about our LED screens click here.  Our vision is to invest in our staff as much as we invest in providing our clients with exceptional quality.
For more information about what we do and how we can help you with your next event, call us on 02920678000.