'Cleartech Go Global'
Here at Cleartech Live we've got a lot of travelling planned so thought we'd share our trips with you!
Scott has just arrived in Vietnam where he'll be staying for two weeks.
They have arrived in Ho Chi Minh after a long 17 hour journey (including a quick stop in China) and have plenty planned already! He'll be visiting the war museum, the Cu Chi tunnels which are still intact from the Vietnam war and will check out the Mekong Delta floating markets, both very famous from the city formerly known as Saigon.
He will then travel to Hoi An for a more relaxed approach with many trips to the beach with some snorkelling as well as absorbing some culture with visits to the temples and pagodas.
Scott will then make his way further north to Hanoi and with a short tour through Old Town and checking out some museums. The last couple of days will see him and his companions take a luxury two night boat trip in Halong Bay with excursions to the various islands along with some kayaking and more relaxing.
Scott is most looking forward to the culture, weather and food (being the massive foodie that he is!). We expect he will sample all the delicious dishes and treats Vietnam has to offer!
We wish him a safe journey and a pleasant trip and look forward to him returning to work with plenty of stories to tell!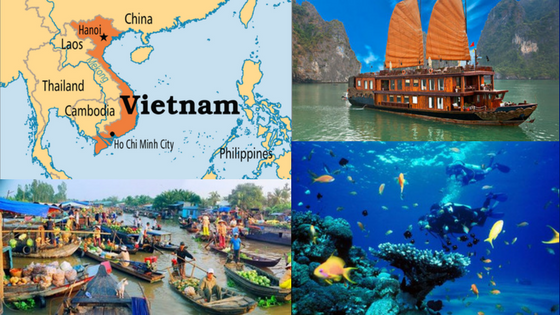 Dan visited Thailand in July last year and again in January this year to undertake Thai Boxing training. He's going back in July for 1 month of training before he fights in 'Max Muay Thai Stadium'!
He stays in a city called Pattaya which is an hour south of Bangkok. Although he trains for 6 hours each day he gets time to explore and relax! During his mid-day breaks he goes shopping, relaxes on beaches, goes swimming, visits temples and catches up with friends living over there. In the evenings he goes to the bars and clubs on "Walking Street".
We'll keep you updated with how Dan gets on in his competition!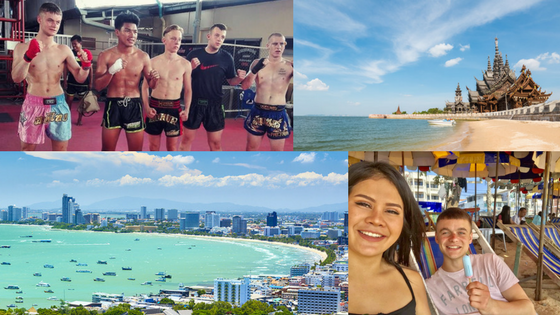 Sian is off to China in March to watch Wales play football in the China Cup. She'll be travelling to Nanning in the South of the country, where Wales will face China and either Uruguay or Czech Republic.
In between the 2 games, Sian will be flying to Beijing to explore! She will be visiting the Great Wall of China at Badaling, The Forbidden City as well as getting lots of shopping done!
Once Sian returns, she's then off to Madrid 3 days later! She's flying to Madrid for Easter weekend to do some shopping & sightseeing but more importantly…to see Harry Styles perform at the WiZink Centre!
We love how our team are fostering a 'can-do' attitude by travelling around the world and experiencing different cultures. We'll be posting pictures of our travelling team on our social media channels during their trips!