Now 2018 is upon us we have decided to further develop and grow our business by hiring a new member of staff. We are all really excited to be taking this next step, and warmly welcome Sian, our new Digital Marketing Specialist, who will be starting to run our online activities, and improving our brand and messaging.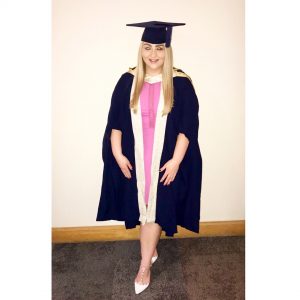 Friendly and reliable staff are just two of our key business values and we train our team specifically to our company needs so that we can all work together to achieve our goals in sync. We are very lucky to have some wonderful staff members who always endeavour to produce work to a very high quality whilst consistently being present at events to provide the personalised service we are so well known for. We have decided to partner with Educ8 again due to our previous success with current team members, and we have enrolled Sian Barrett through the Jobs Growth Wales Scheme.
Sian has recently graduated from Birmingham City University with a Masters in Social Media. Prior to this she obtained a 2:1 degree in Music Management & Artist Development from Buckinghamshire New University.
Sian said: "I look forward to working with all of our current & new clients as well as seeing what 2018 brings!"
"Not only am I pleased to have Cleartech Live on my CV but it is a great opportunity for me to learn from one of the fastest growing live event production companies in the UK. I'm also looking forward to putting into practice everything I've learnt over the past 4 years at Uni."
Welcome Sian! We can't wait to see what your new skills will bring to the team
High Quality Event Technology
At Cleartech Live we can provide you with high quality, great tech. Our LED Video Wall provides the highest quality audience viewing experiences which are not only visually captivating but ensuring every seat is the best seat in the house. Having wider viewing angles means 'worst seats' no longer exists. Also, as it has the ability to hang or stand it there is much more space available! To read more about our LED screens click here.  Our vision is to invest in our staff as much as we invest in providing our clients with exceptional quality.
For more information about what we do and how we can help you with your next event, call us on 02920678000.