PAT Testing – Which Appliances?
Our previous blog post was an introduction into PAT testing and explained how to do it. This next post is all about which appliances actually need to be tested!
There is no definition of what a 'Portable Appliance' is but the standard interpretation is, "any appliance that has a plug attached to it and plugs into a wall outlet". However, the word 'Portable' can be very misleading. There are 7 categories which should be considered for PAT testing or at least visual inspections:
Fixed appliances

Stationary appliances

IT appliances

Moveable appliances

Portable appliances

Cables and chargers

Hand Held appliances
The table below shows whether or not each appliance category requires PAT testing or whether a visual inspection is sufficient.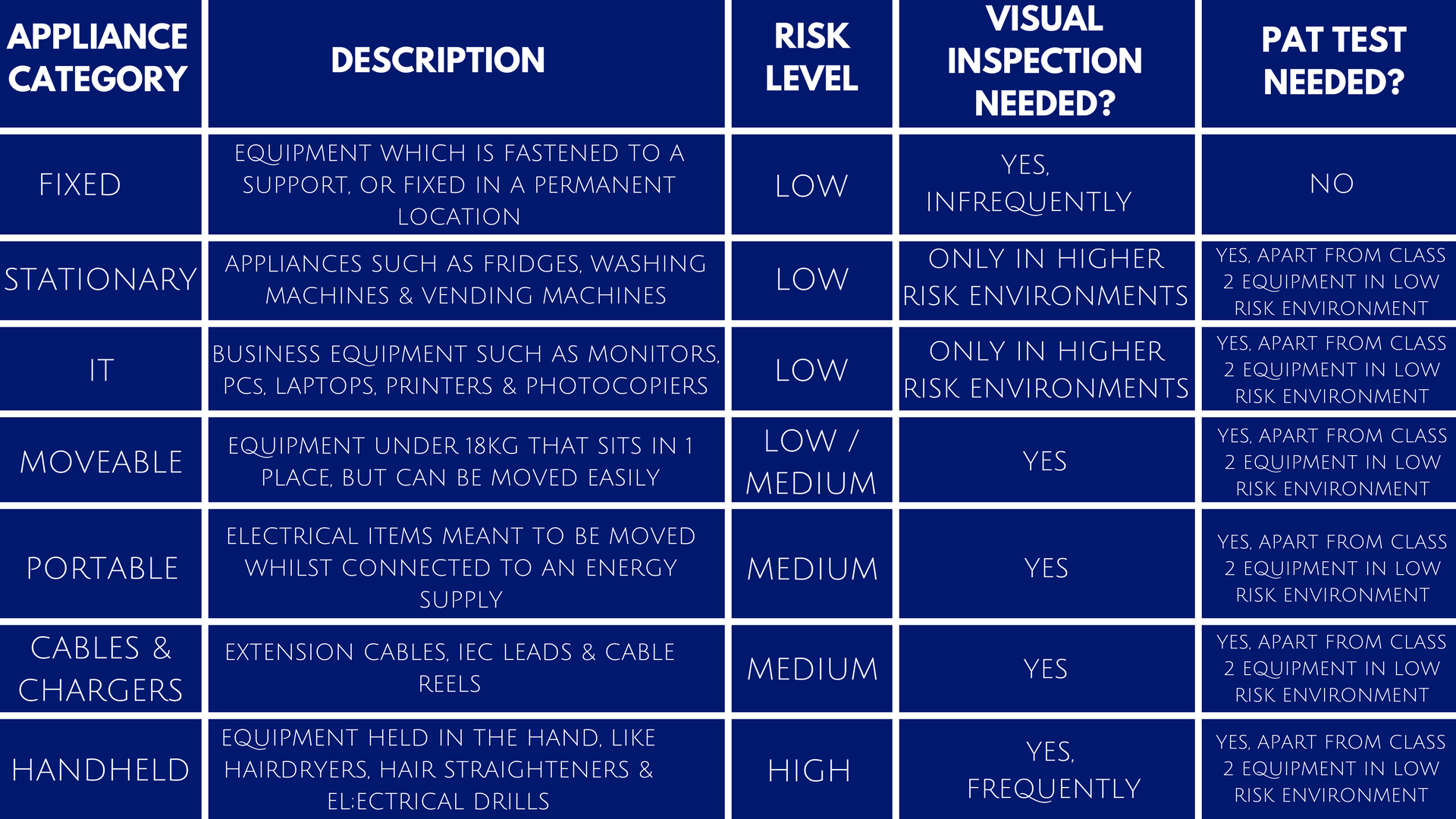 In addition to the list above, electrical class and category of electrical appliances can also determine whether or not the appliance needs to be tested.
Electrical appliances are categorised as Class 1, 2 or 3. Class 1 is the most dangerous compared to Class 3 which is the least dangerous.
Class 1 – Requires a full PAT test
Class 2 – Requires a PAT insulation test
Class 3 – Do not require a PAT test
So, which appliances fit into these categories?
Class 1 – This type of electrical equipment has only basic insulation and relies on an earth for protection.
Class 2 – This type of electrical equipment has extra insulation so does not rely on an earth for protection, therefore, making it safer.
Class 3 – These are low voltage items and the safest of electrical appliances. However, their charging leads might need PAT testing.
The lists below show which appliances usually fall under each category.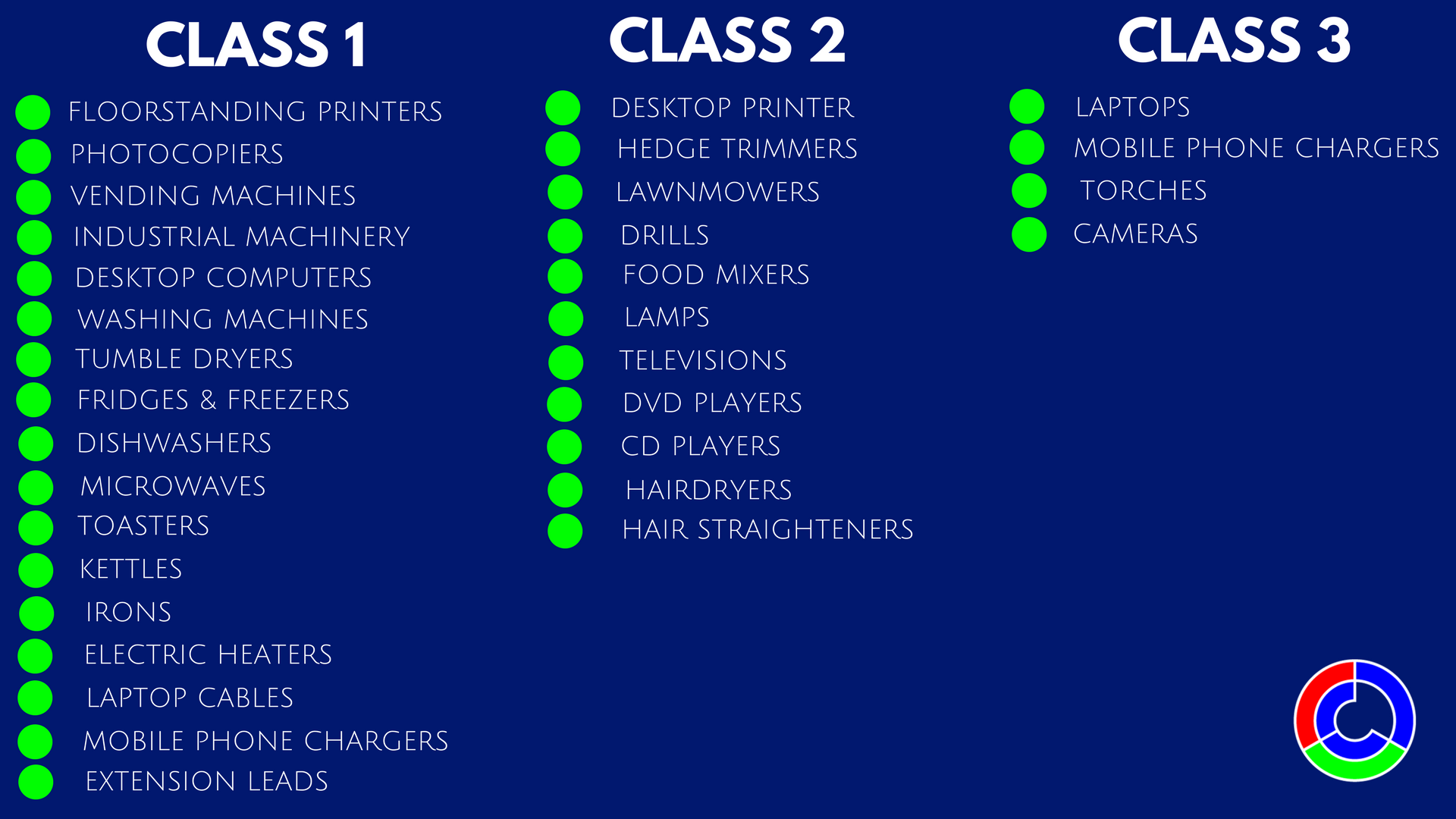 If you're not sure which category your appliance is, look out for one of the symbols below: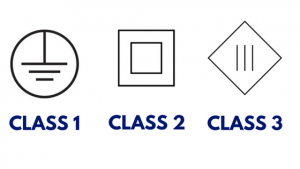 Although there is no legal requirement to carry out PAT testing, we recommend testing electrical appliances on an annual basis to ensure each of your appliances are safe to use.
High Quality Event Technology
At Cleartech Live we can provide you with high quality, great tech. Our LED Video Wall provides the highest quality audience viewing experiences which are not only visually captivating but ensuring every seat is the best seat in the house. Having wider viewing angles means 'worst seats' no longer exists. Also, as it has the ability to hang or stand it there is much more space available! To read more about our LED screens click here.  Our vision is to invest in our staff as much as we invest in providing our clients with exceptional quality.
For more information about what we do and how we can help you with your next event, call us on 02920678000.