Video Production for Live Events
It is essential to have some form of video at your event and it is recommended that having video content before, during and after your event can drive engagement.
"Video engages eyes, ears, heart and mind and can get your message across in mere seconds."
(Eventbrite)
There are many different types of videos you could have…here are some options!
Pre-event
Promo Video:
If you've run your event before, hopefully you captured it on camera! For regular attendees it's a reminder of a great event they attended. For new attendees, it might encourage them to attend. According to Forrester, "A minute of video is worth 1.8 million words." Seeing a video of an event could be the deciding factor of turning a potential attendee into an attendee.
Testimonial Video:
Never underestimate the power of testimonials! They are the best way to establish credibility for your brand and event. If you see real customers talking about an event, you are more likely to believe what they are saying. Customer's opinions are far more trusted than anything a brand or company can say. This is why it's great when your attendees act as your advocates.
Speaker Videos:
Ask your speakers to record short videos about being excited for your event. It also helps put faces to the names on your event agenda. Speaker can't make it? Pre-record a video so your audience can still listen to your guest speaker.
User-Generated Content:
User-generated content is preferred by consumers as it's posted by real people who attended the event. They will have posted it because they wanted too, rather than being paid to post. Consumers engage more with UGC and can see what the event is really like from a consumer perspective.
During the Event
Live Streaming:
Live Streaming is beneficial for physical and remote attendees. The physical attendees will have the option to watch the event back as well as being able to comment live on the stream. Some audience members may not want to ask a question in front of a large audience so live streaming enables them to do it via the link.
Remote attendees might be encouraged to attend the event next time after watching live. New York Magazine say, "67% of viewers are more likely to buy a ticket to an event after watching a similar event's live video."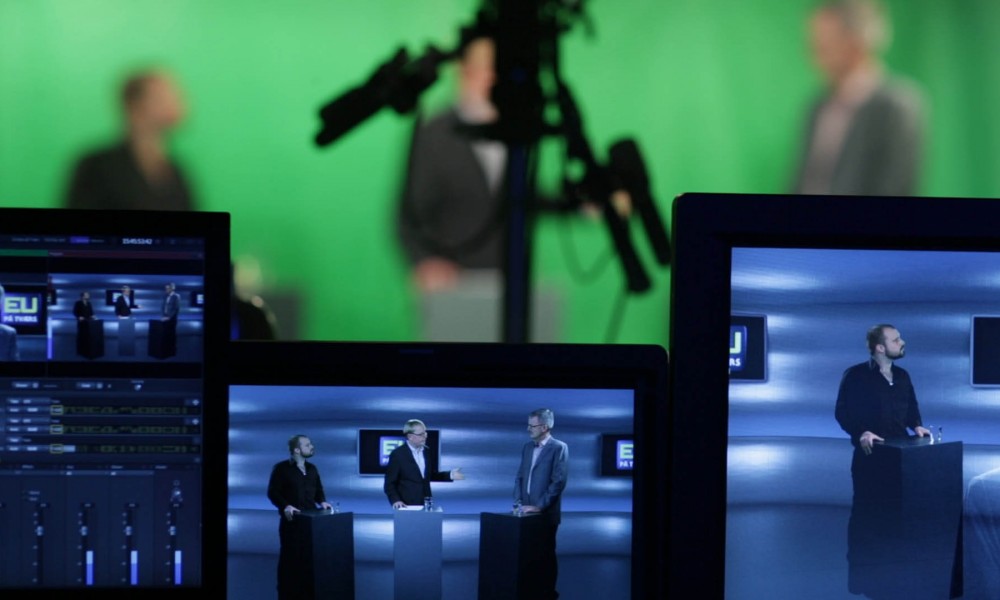 After the Event
The 'Recap' Video:
IF you send out short thank you notes to your attendees, sponsors and speaker, why not attach a short clip from your event? You could encourage them to share it with their social networks. This video can then be used next year to drive registrations.
The videos you record can be uploaded to Facebook where you could use Facebook Advertising to share it with more people who could be interested in your event. This could be done several months before your event to encourage new attendees to join.
Whatever your video needs, we have a solution. And as we pride ourselves on our innovative, outside-the-box thinking, it might not be the solution you'd expect – we're not afraid to suggest ideas that will make your event one to remember.
If you need help or any equipment, contact us today! info@cleartechlive.co.uk or call 02920678000
High Quality Event Technology
At Cleartech Live we can provide you with high quality, great tech. Our LED Video Wall provides the highest quality audience viewing experiences which are not only visually captivating but ensuring every seat is the best seat in the house. Having wider viewing angles means 'worst seats' no longer exists. Also, as it has the ability to hang or stand it there is much more space available! To read more about our LED screens click here.  Our vision is to invest in our staff as much as we invest in providing our clients with exceptional quality.
For more information about what we do and how we can help you with your next event, call us on 02920678000.