The correct lighting techniques are what adds the magic to a room.  Event lighting can transform rooms, creating texture, mood and ambiance. Walls and rooms can be washed in colour, entrances, arches and pillars can be spot lighted and draped.
Lighting is key to event success. It creates atmosphere and gives you the professional edge that often some events lack. Lighting is usually the first impression your audience will have when attending your event.
Lighting is essential for your audience to see what's going on and to get information provided to them. Bad lighting is always remembered. There's a reason why 'lights' come first in the famous quote – "Lights, Camera, Action".
Uplighters
Uplighters are ground based lights that can be used to light specific features such as pop up banners or signage. You can use different colour combinations and they are designed to illuminate upwards. You can place them on the floor against the wall so the wall and ceiling are lit.
Uplighters are used at most events to enhance the stage and to set the mood for the event.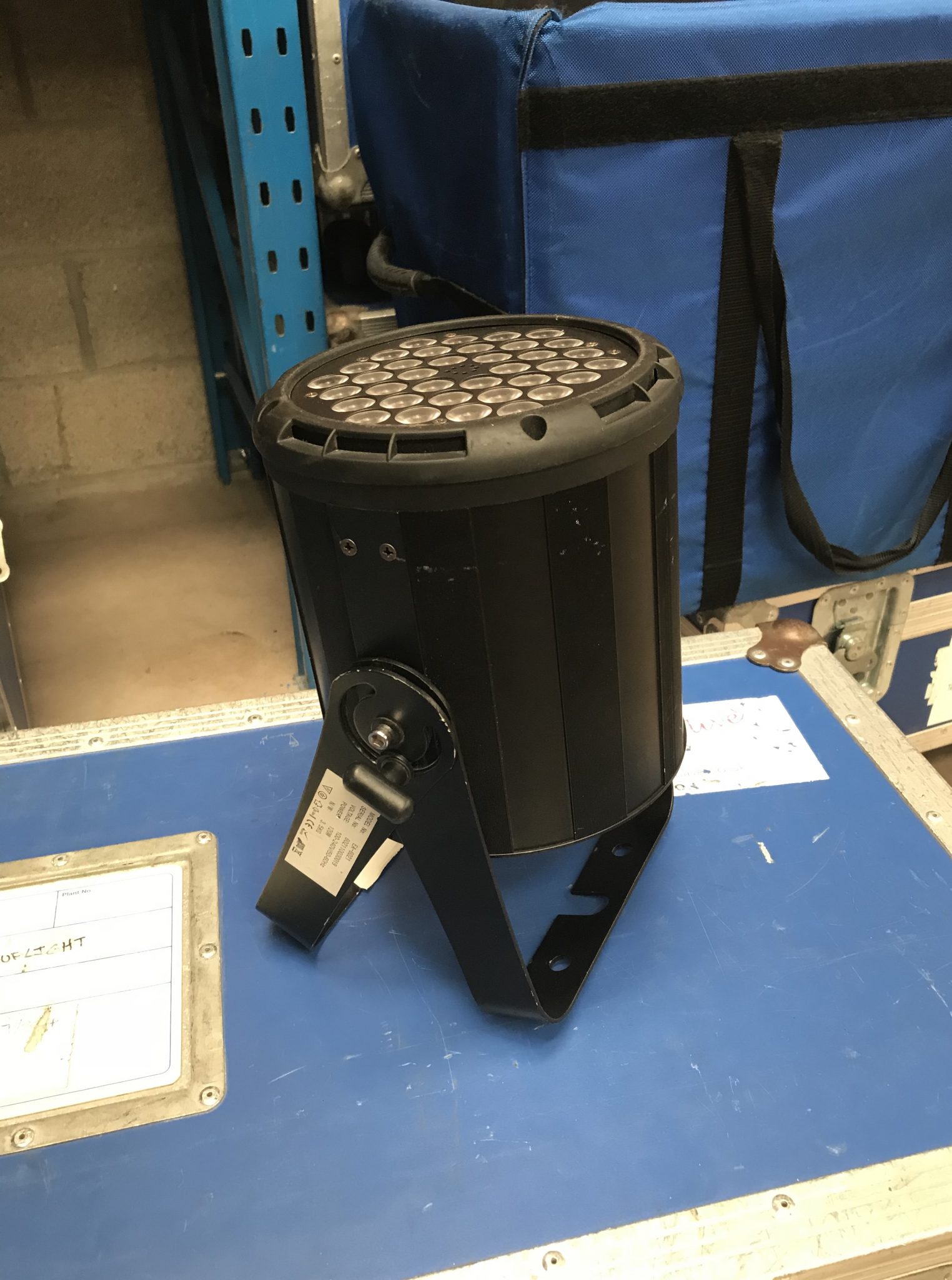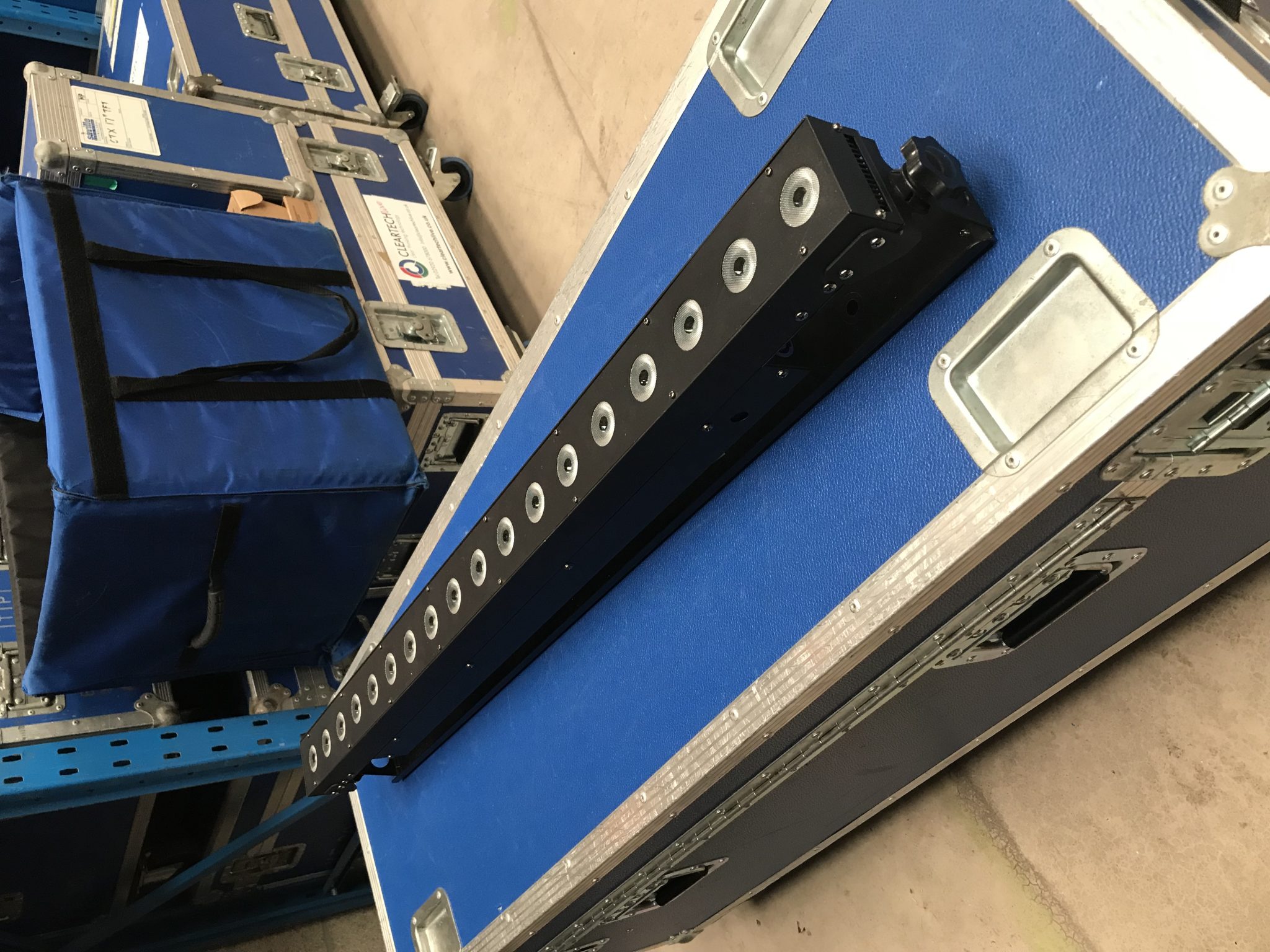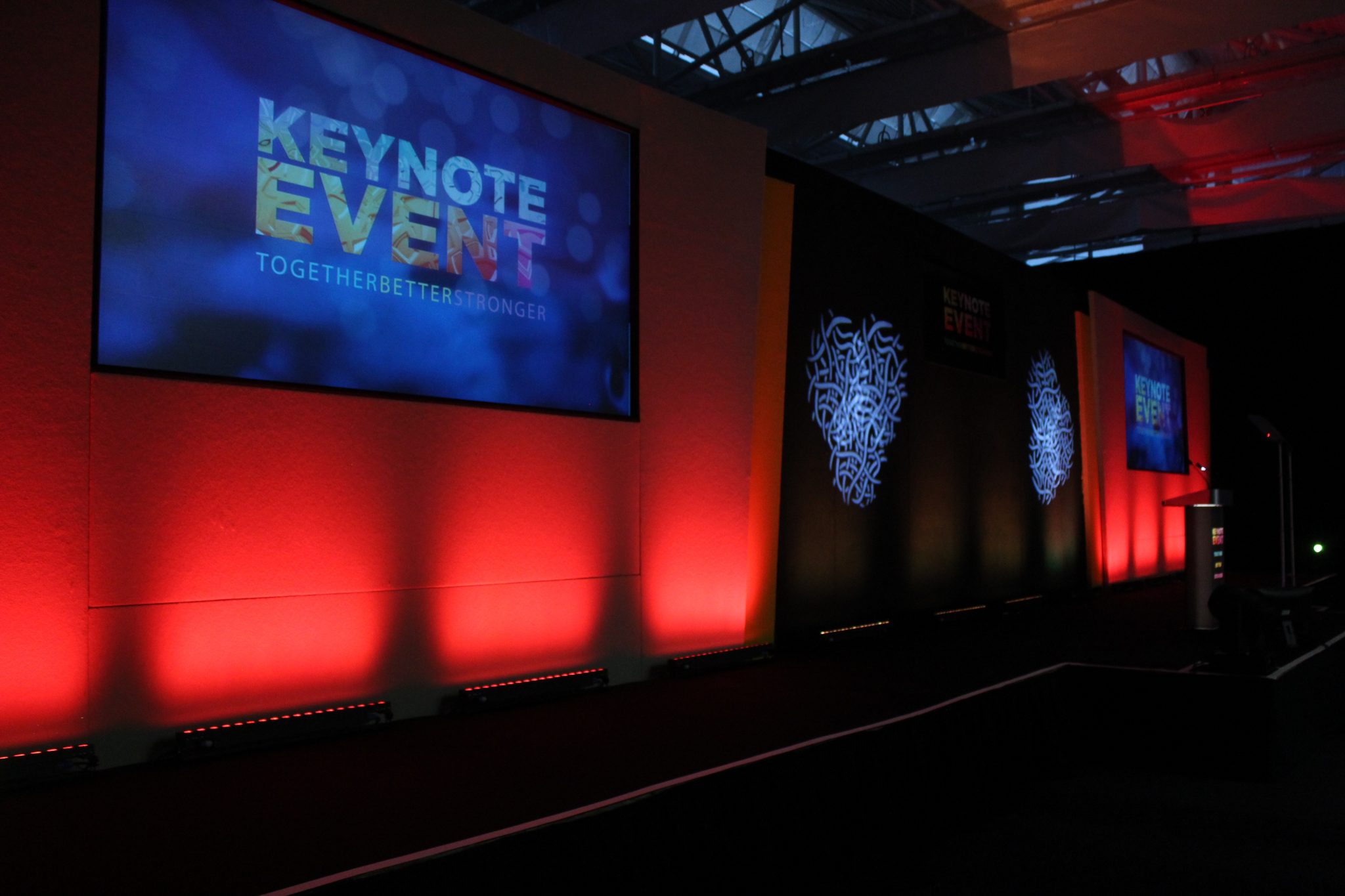 Spotlights
Spotlights are lamps projecting narrow, intense beams of light onto a place of person, usually on the stage. They are used to make something the key focus. Usually at events this will be the stage. It needs to be lit accordingly so the audience can see. Ensure speakers are appropriately lit with spot lights and the audience space is darker / more ambient. Make sure the stage is lit in a colour that does not distract from any presentation.
Spotlights are used at every event which requires a Lectern. This is to ensure the audience can clearly see the speaker.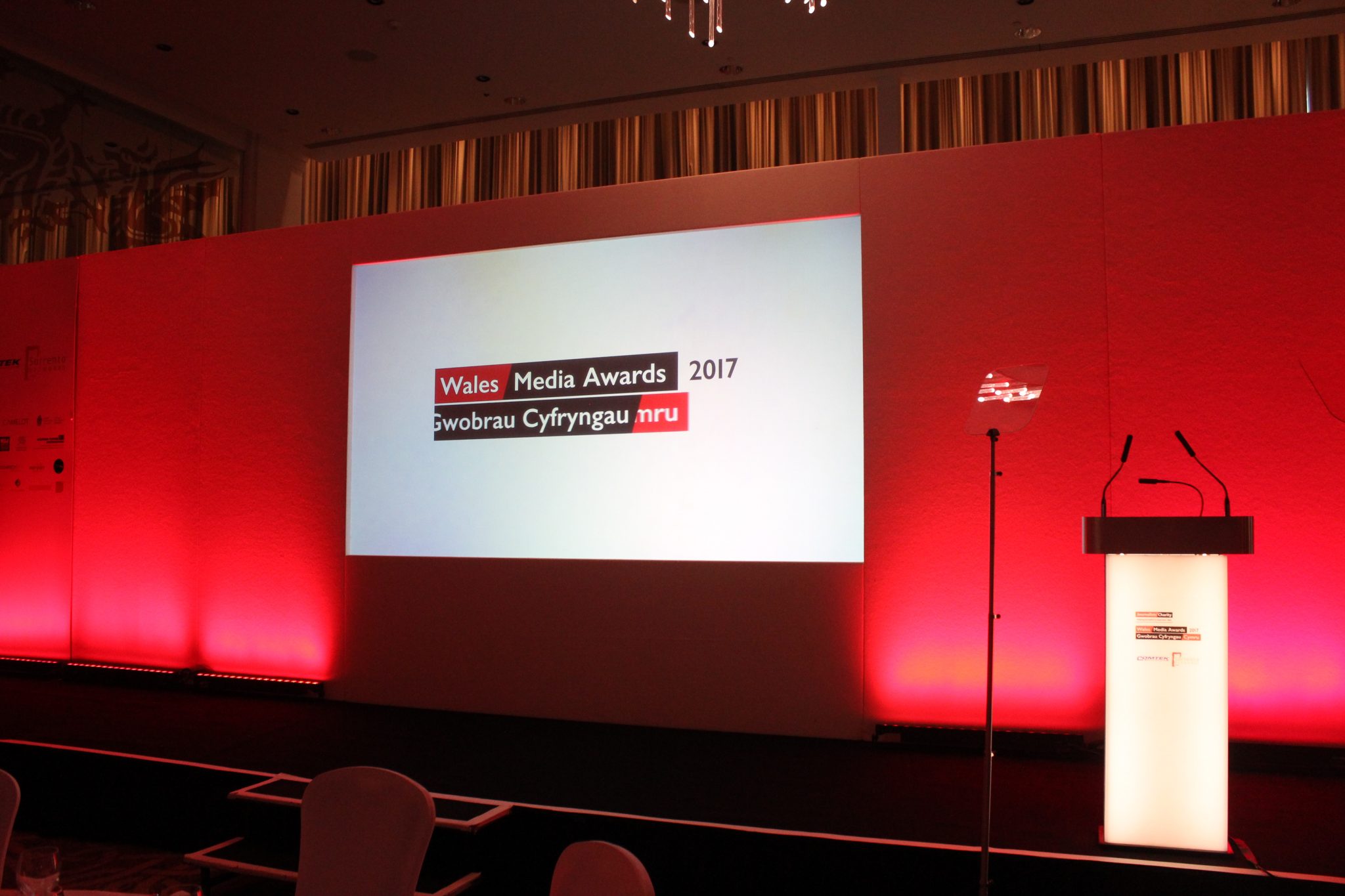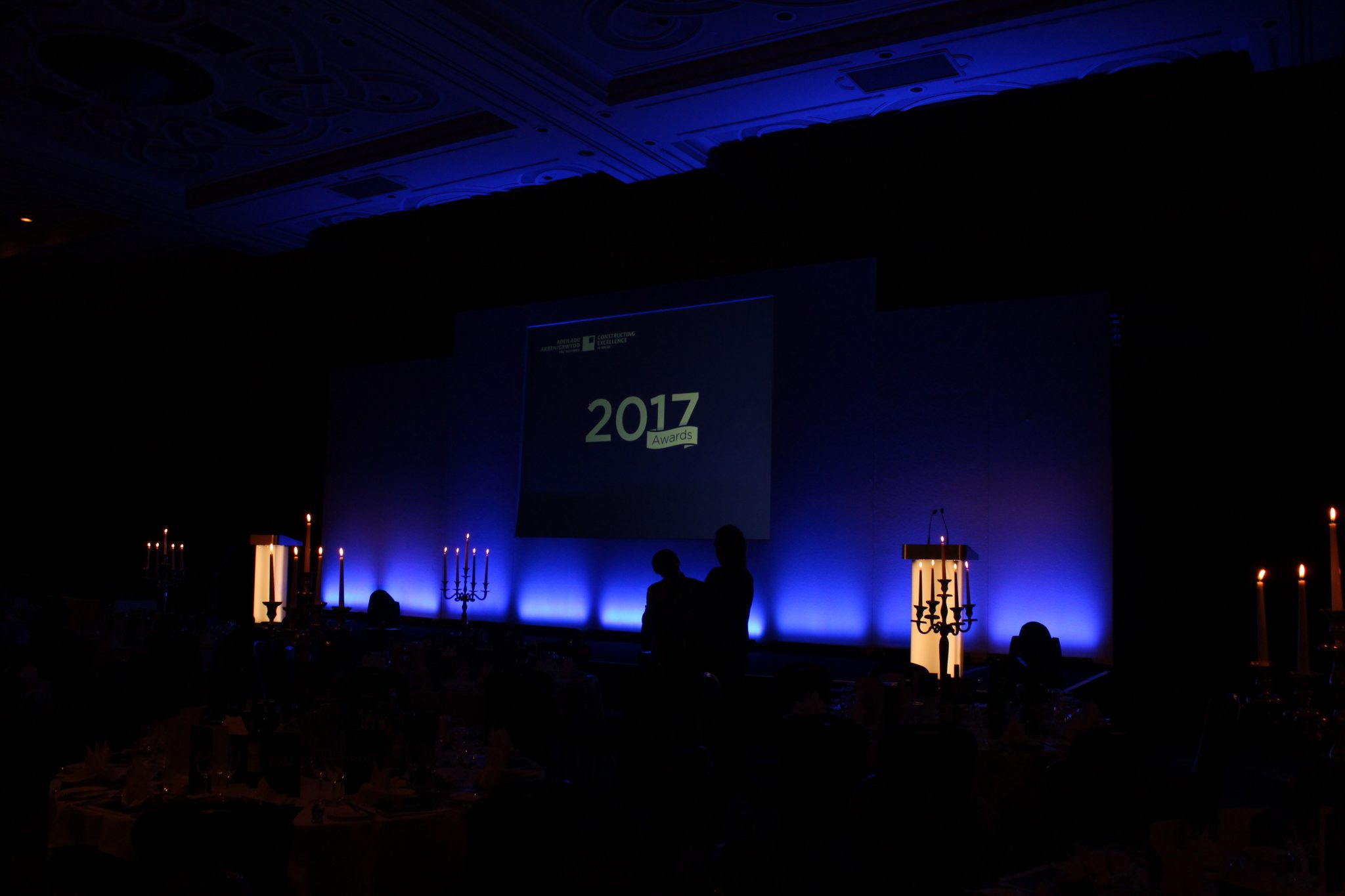 Lectern Lights
Lectern lights are positioned on top of a lectern to prevent you from straining your eyes when reading in poor lighting conditions.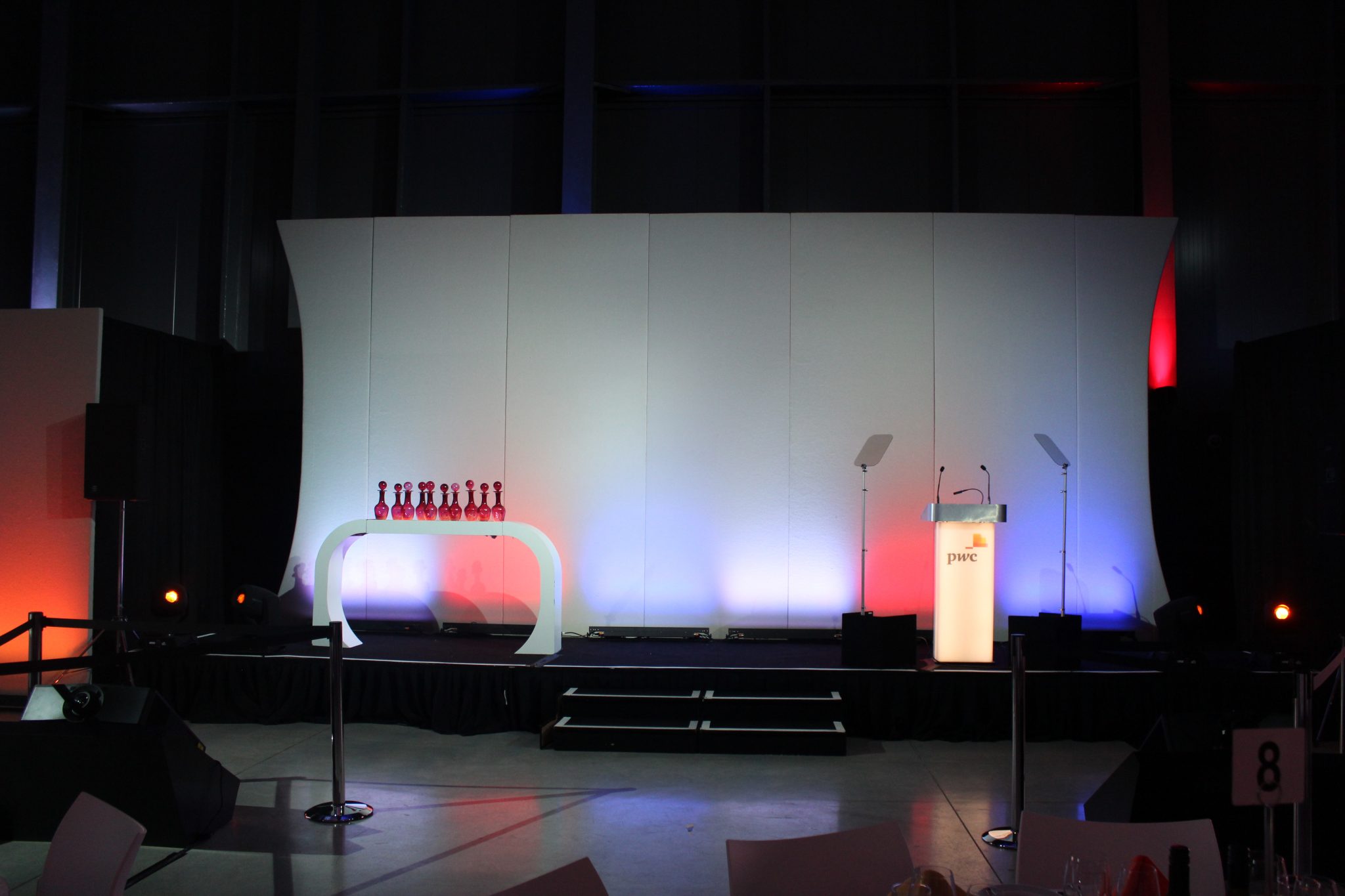 Moving Lights
Moving lights can be programmed to manoeuvre in complex patterns. You can incorporate colour wheels, colour mixing, dimming shutters, fitters and more that you can use to create spectacular events.
Moving lights are usually used at larger venues and are used so guests can feel the excitement and anticipation of presentations / messages.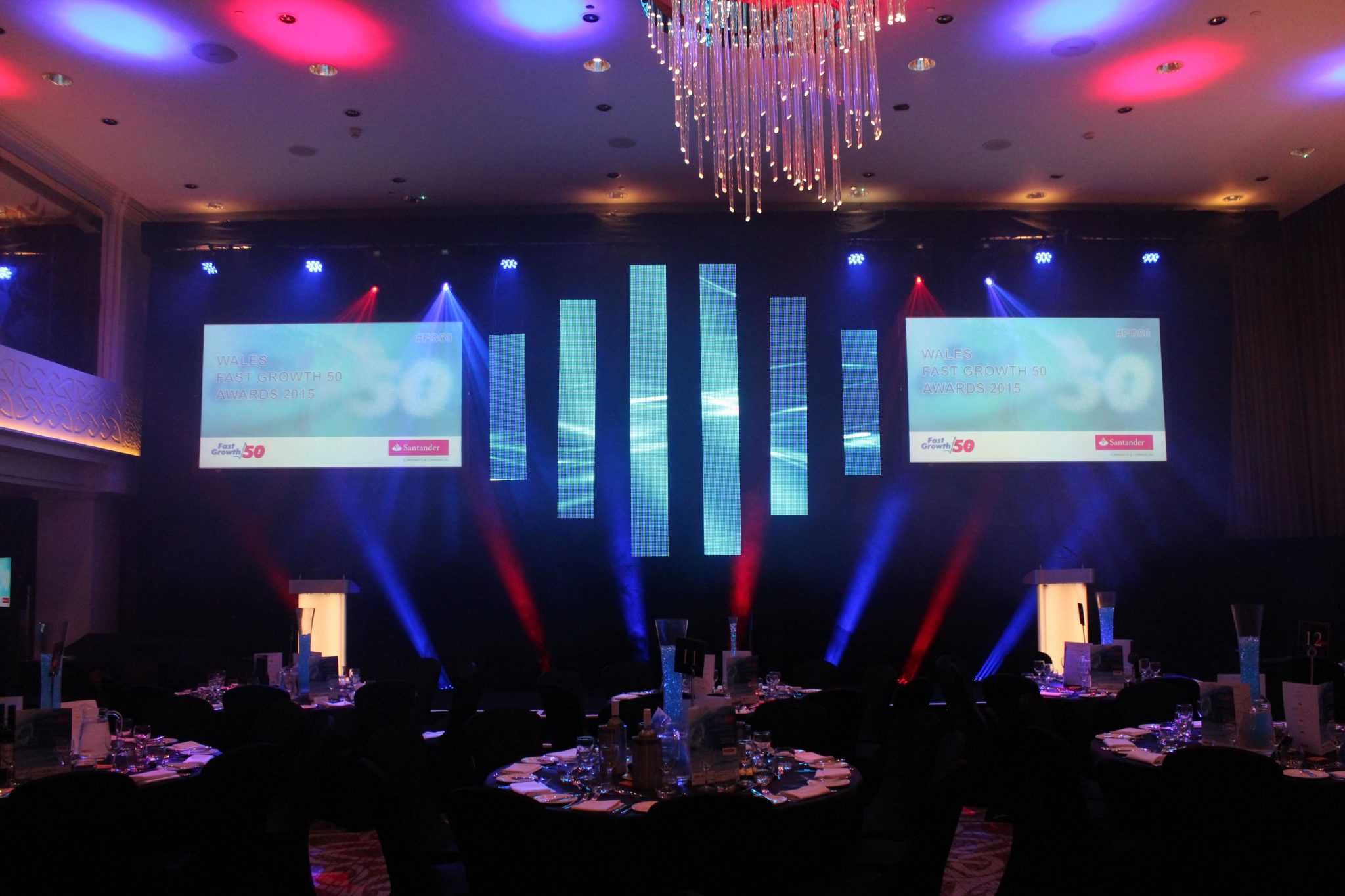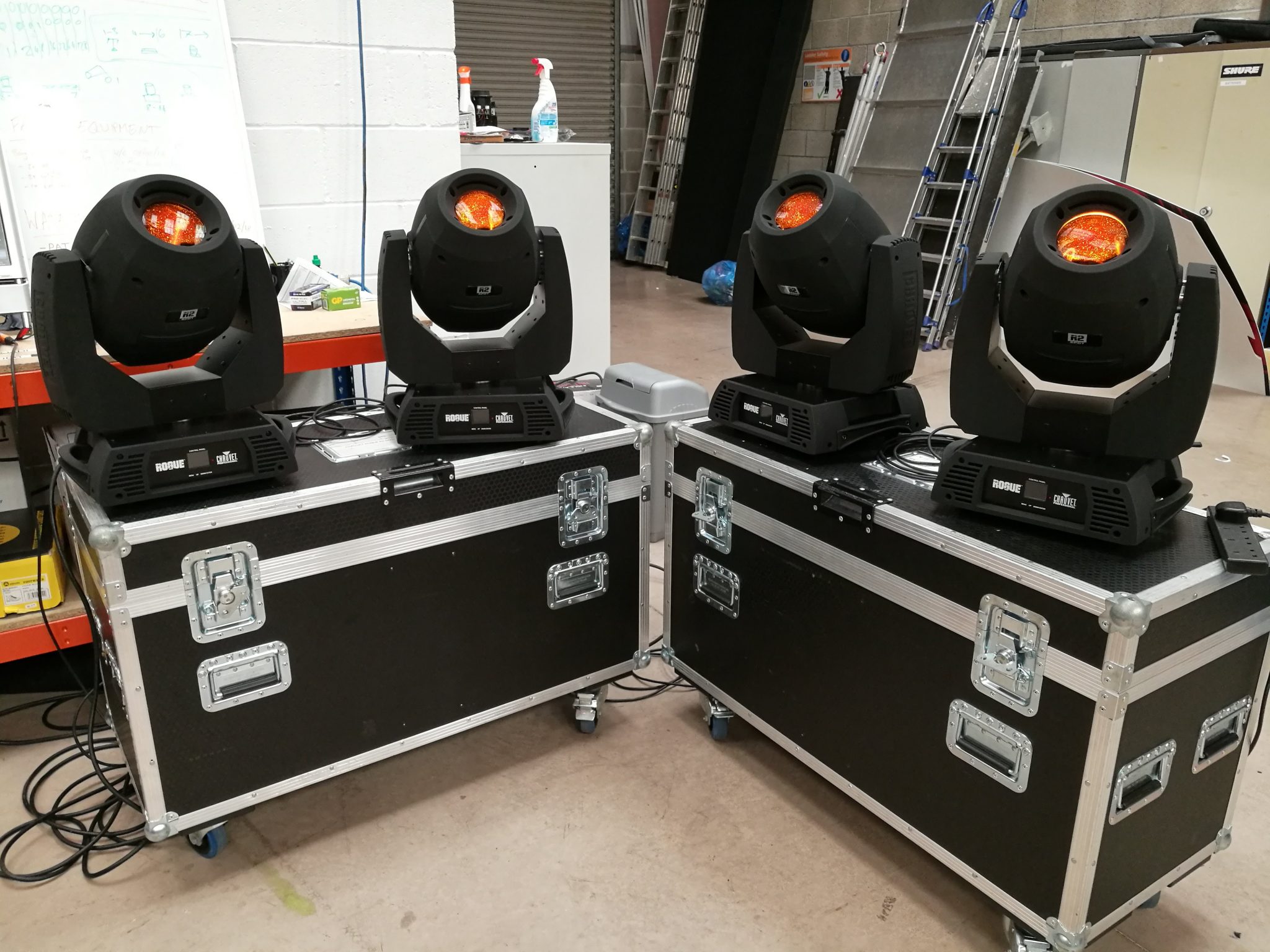 Back Lighting
Backlighting is the process of illuminating from the back. It creates a glowing effect on the 'subject' while other areas are darker. It helps to separate the subject and background.
Using front light defines the face and person on stage. Back lighting defines the space behind them often creating a fringe of light around the subject to highlight the separation of the subject from the background.
Outdoor Lights
Outdoor lighting can be used to enhance your venue and surroundings. Buildings, trees and outdoor features can be lit up, coloured, show different shapes or use flood lighting.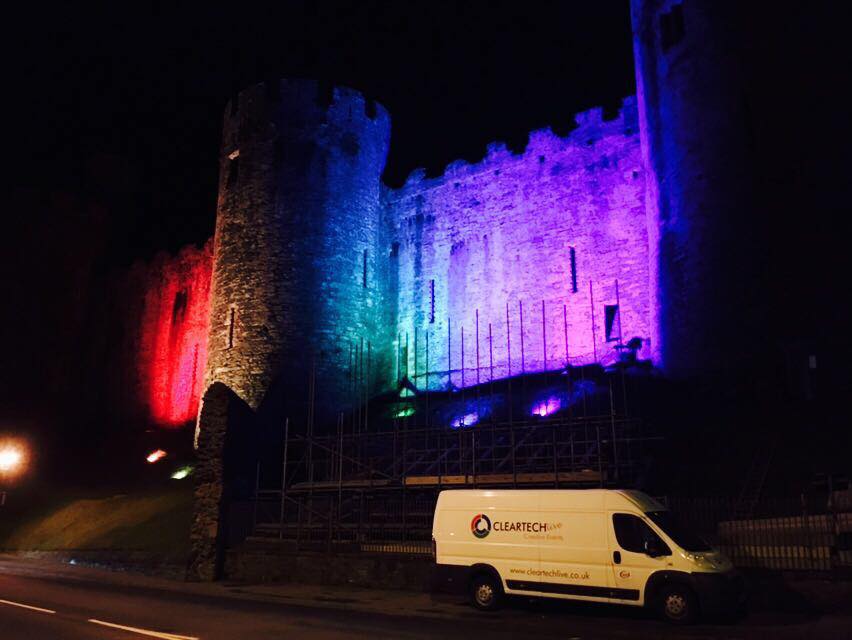 LED Star Cloth
LED star cloth is a professional back drop behind the stage. It can twinkle and fade. The illumination source is LED so it produces extremely sharp points of light. It is also sound active so the lights can move to the music.
LED Star Cloth is used at Awards Ceremonies and Dinners to add a Gala style backdrop to a function room.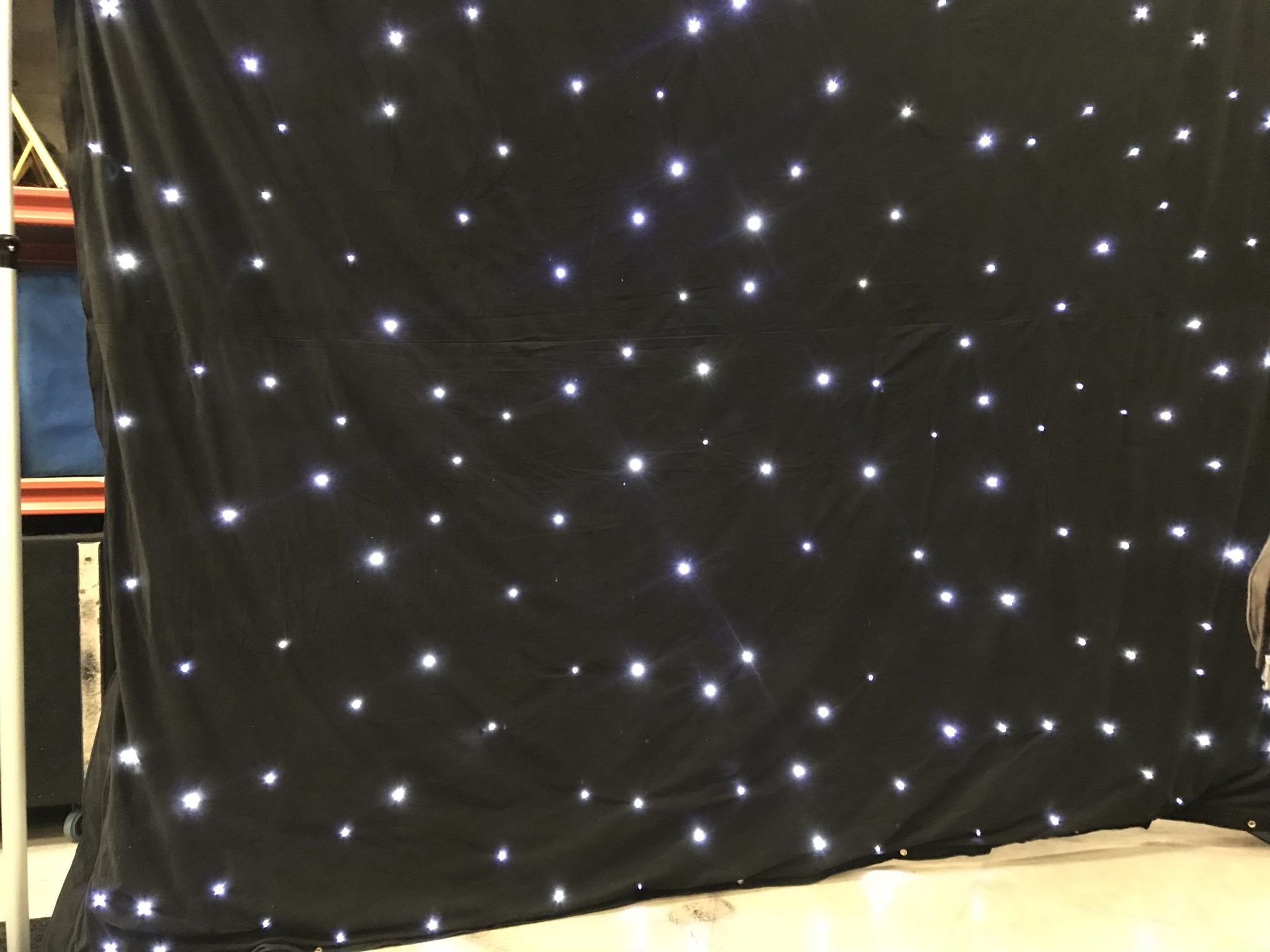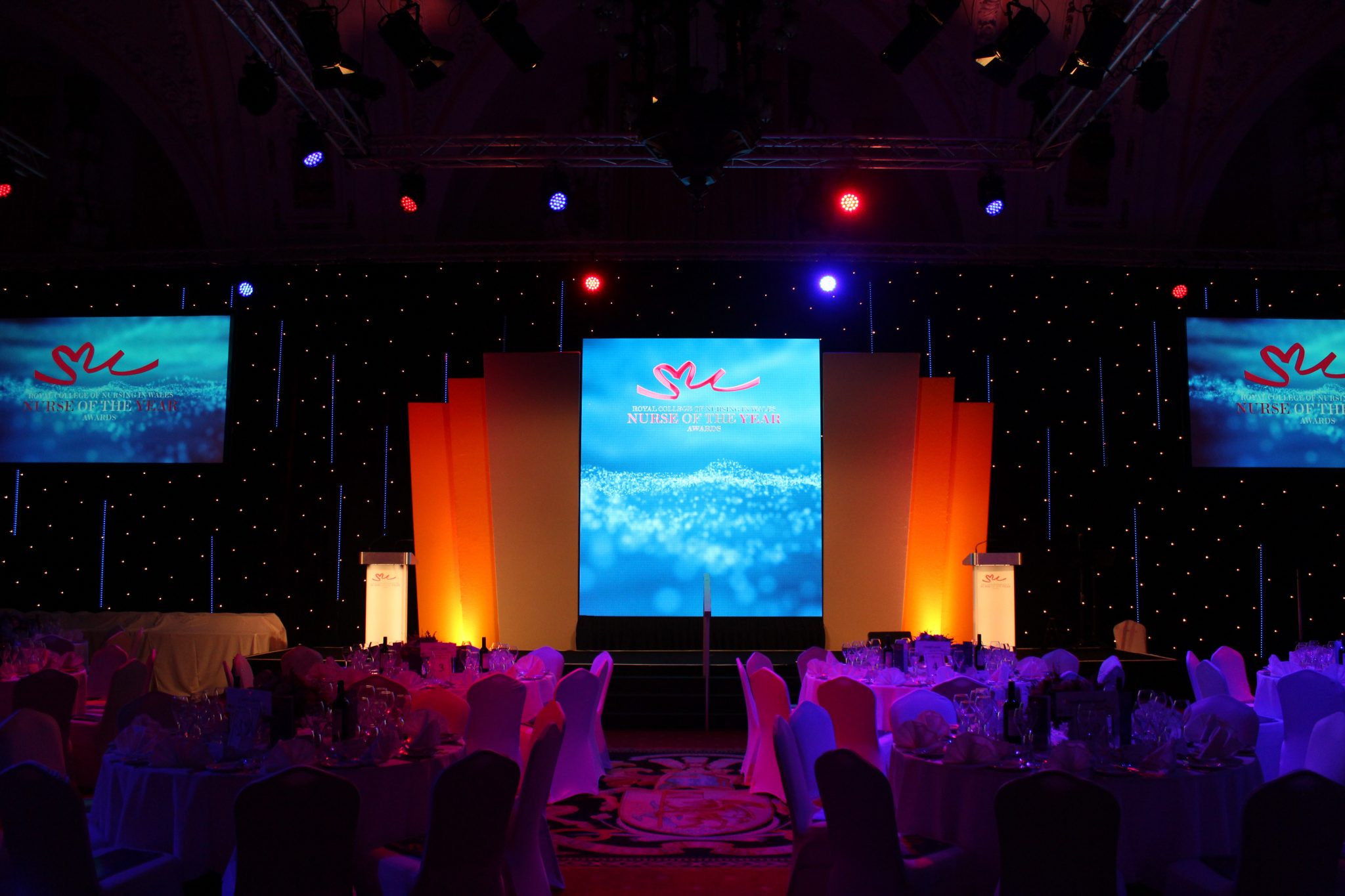 GOBOS
GOBOS are used to impress your audience by having lights on the ceiling or walls. They are lights that beam your corporate logo or patterned designs into your event space. They can be static or moving and can fade in and out.
GOBOS  are a small plate of metal or glass that is placed inside a 'focus' light to break light into shapes or lines. GOBOS are devices that produce patterns of light and shadow and various pieces of equipment that go before a light.
Wash Lighting
Wash lighting is used to fill a space with light and colour. On stage it can be used to light up the space. They can also be used if you have an exhibition space in one area that you want to highlight. Colour washes can echo your corporate colours or can just be plain white.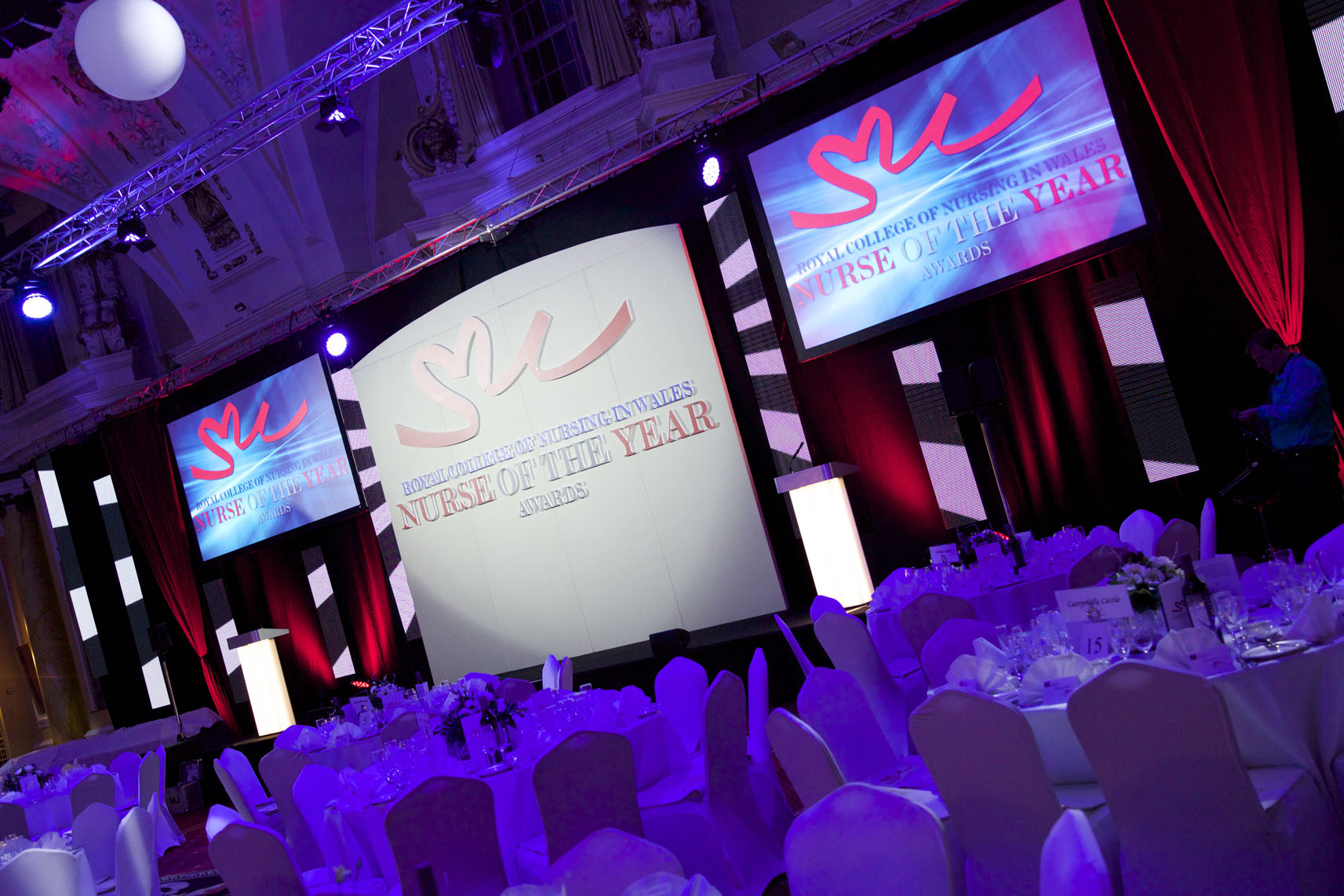 Architectural Lighting
Architectural lighting can enhance the external features of a building in a way that perfectly complements the features of the property or grounds.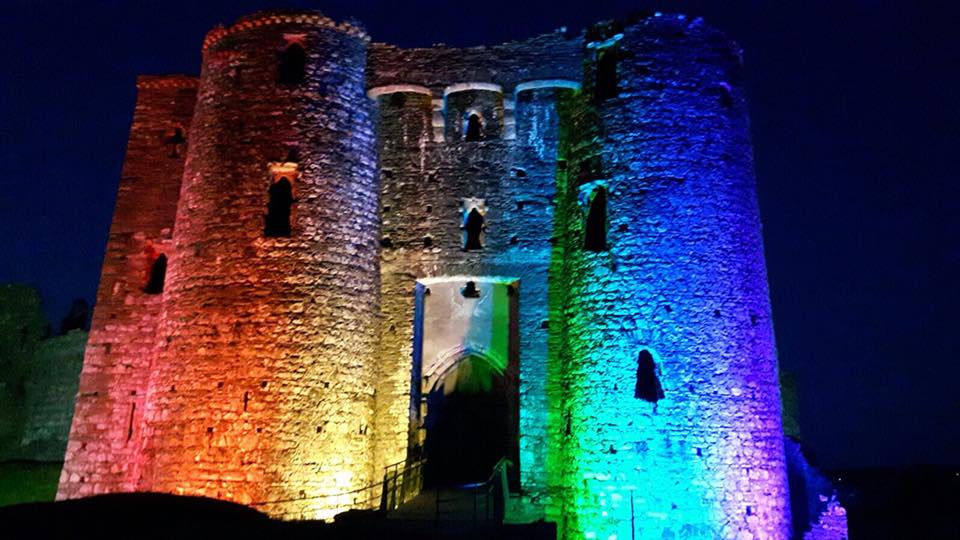 Haze Lighting
They are effects machines similar to fog machines, designed to produce an unobtrusive, homogenous clouds suspended in the air intended primarily to make light beams visible or create subtle diffusion.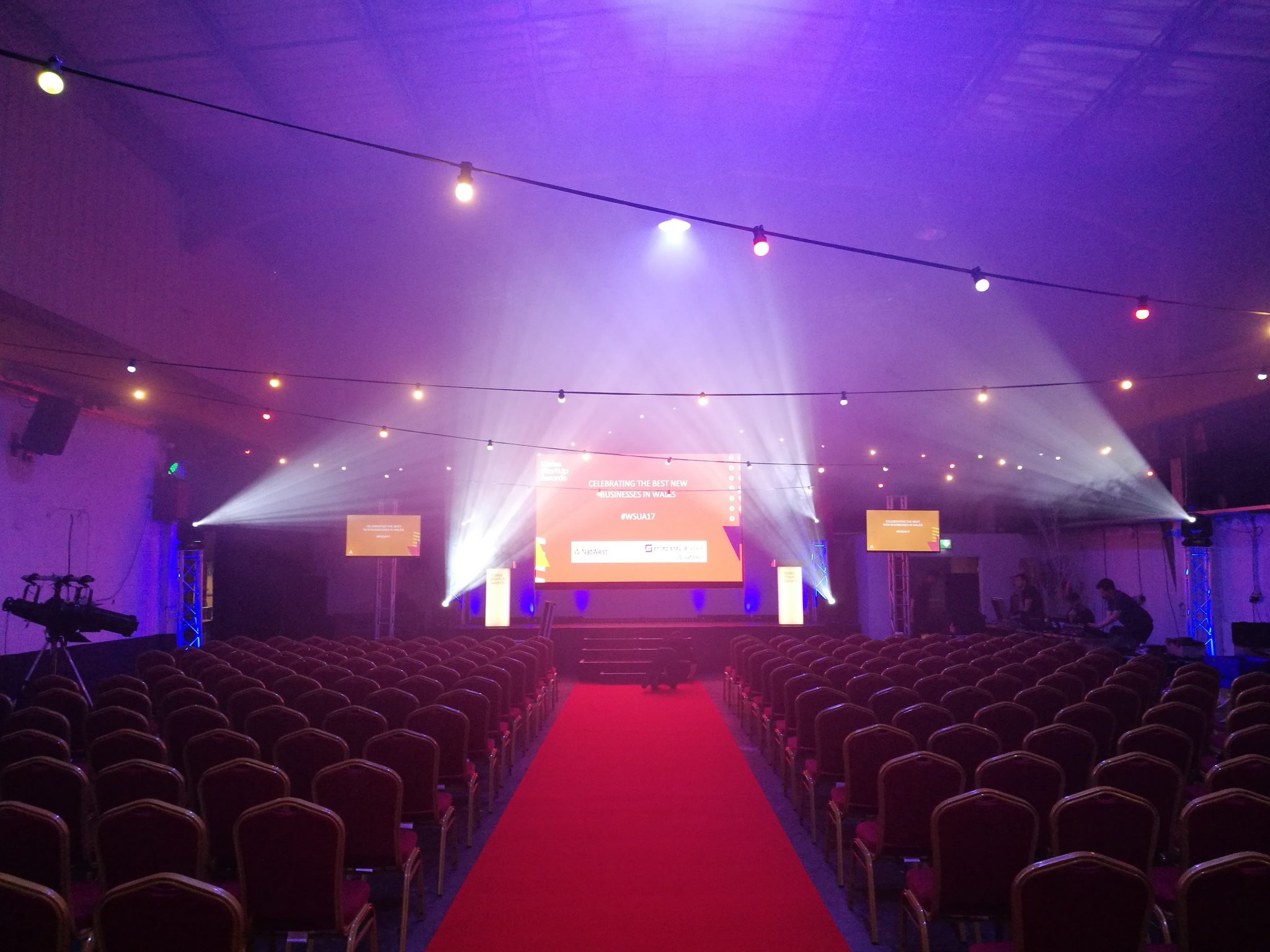 If you have any questions about which lights would be best for your event, or if you would like a quote, please get in touch!