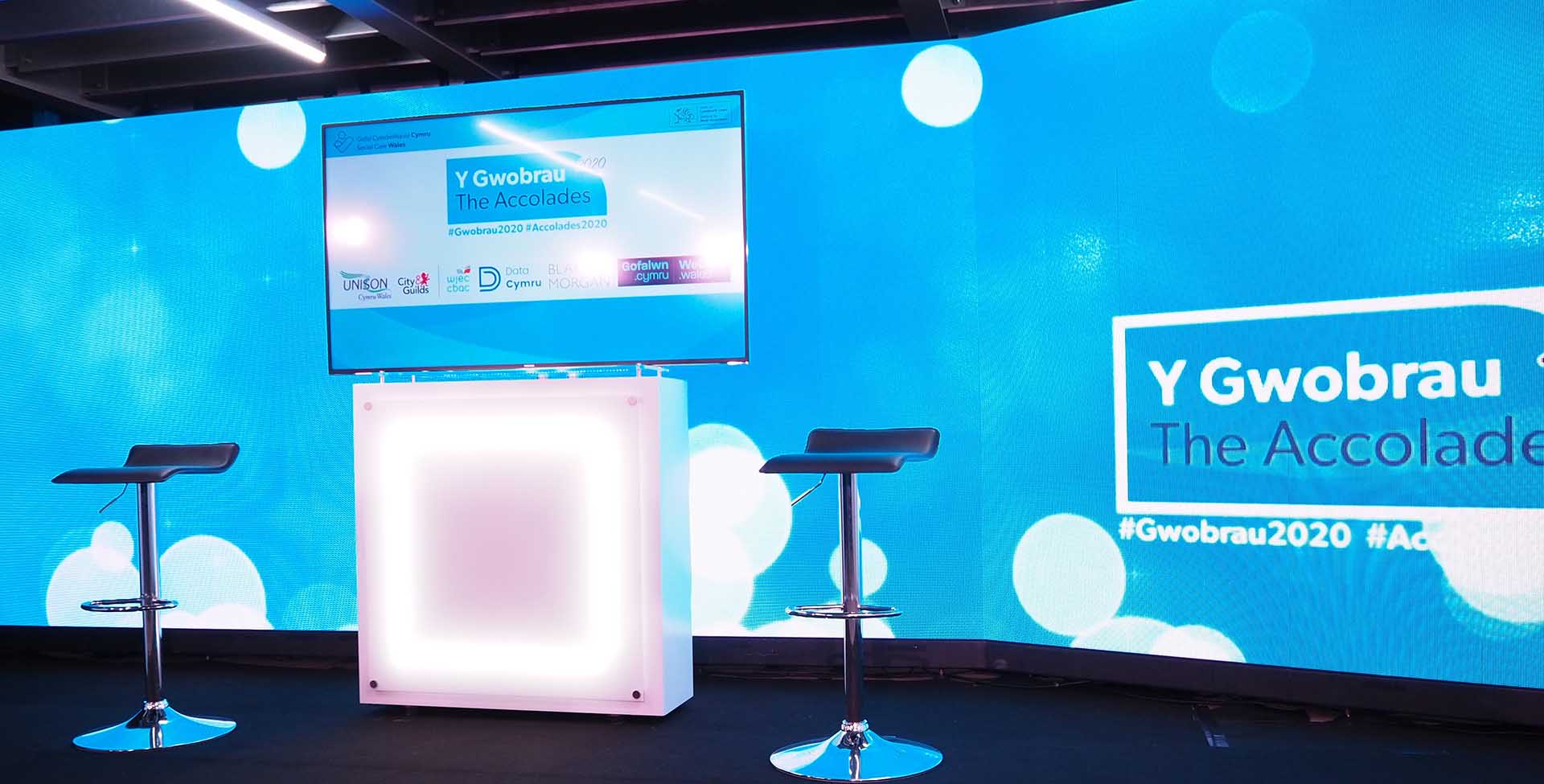 NEW ONLINE LIVE EVENT STUDIO IN CARDIFF FOR VIRTUAL AND HYBRID EVENTS.
Our new online live event studio has all the features required for any demanding online live event.  The space is equipped with hi-speed internet access ensuring the quality of your event wont be compromised.
The studio has 100 /100 mbps full fibre internet access as standard.  If required, you can upgrade your speed to a full 1 Gbps, both up and downlinked.  This will ensure the smooth running of any live broadcasted event.  The studio also has the mobile backup solutions in place to cover you if a network failed.
Flexible and versatile LED video backdrop.
Our wrap around 6 metre LED backdrop will cope with most branding requirements.  The addition of Plasma screens, led structures and bespoke furniture will ensure your event looks stunning.
Integrated lighting rig.  The studio has a selection static and moving LED fixtures to ensure your production is professional at all times.  When used in with our LED video wall as the backdrop any shadows from the lighting are fully eliminated  on the background.
Broadcast sound and talkback.
We ensure the sound is not compromised by using only professional microphones and playback equipment.  We make sure your presenters are if full control.  Providing, studio talkback, two-way vision, audio monitoring with remote guests and autocue for a crisp delivery.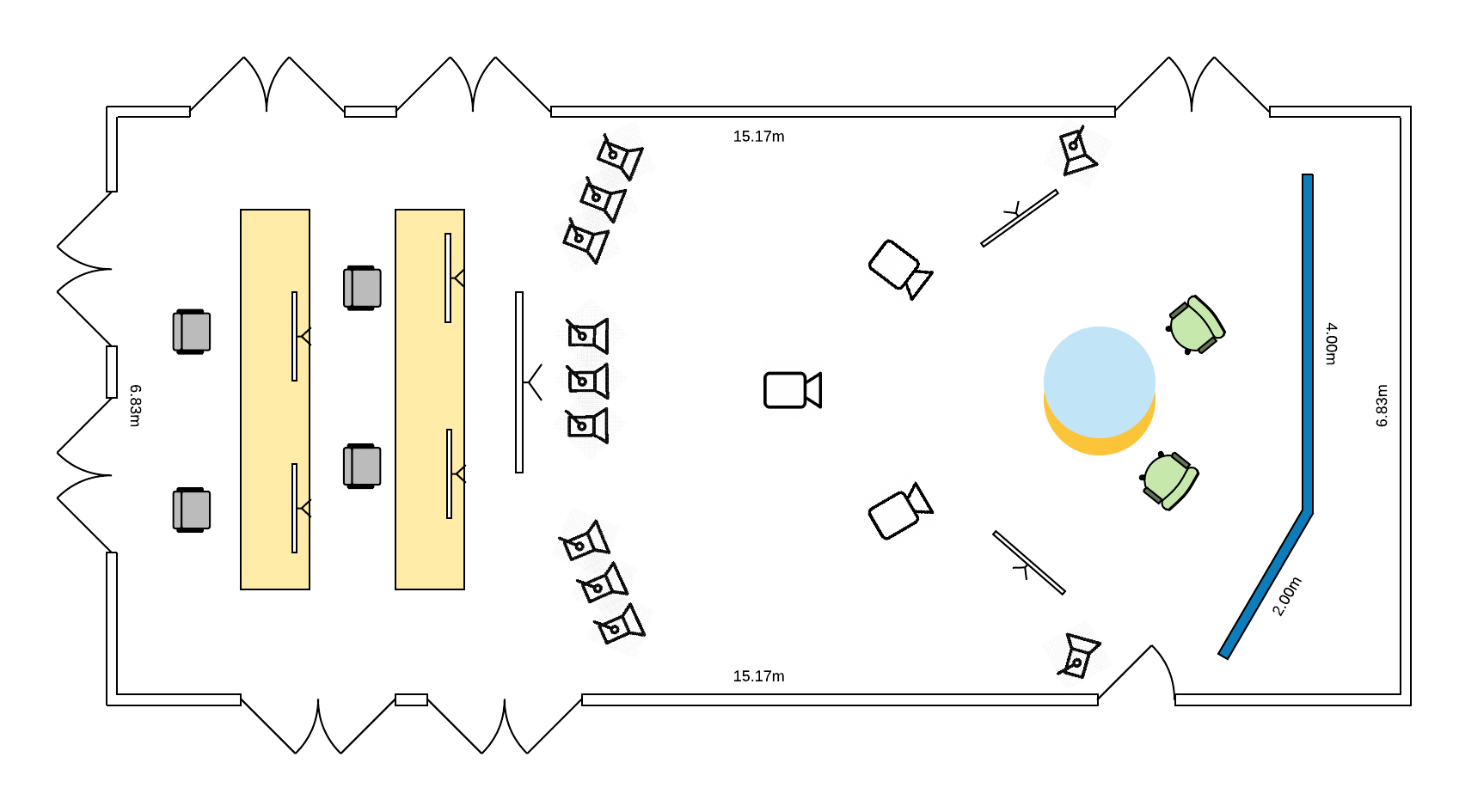 Socially distanced studio and gallery
The studio has space for up to 3 presenters. In addition, the technical gallery is equipped with a ten input HD vision mixer capable of producing complex events.  Primary and backup RTMP video codecs are provided for live streaming.  To ensure, above all, your event remains online.  Our 3 Sony Broadcast studio cameras will ensure all your shots match.  And, as a result, your production looks professional.  In addition, a production office, space for interpreters and an edit suite are available on site.
All our events are fully supported by an event management and technical team to ensure that transition between host, presenters and presentations is seamless.
Working on the best online live events
We have been working with some of the most talented presenters.  Producing a range of exciting online live events, award ceremonies and business conferences.
Here are some of the most recent online live events.  Managed by our team in the studio:
Future of Manufacturing: North Wales & Cross Border Virtual Summit
Manufacturing Plan for Wales virtual launch event
The Wales Transport Awards, the Call Centre Northwest and Southwest Regional Awards
Social Care Accolades
Wales STEM Awards
Cardiff Business Awards
Welsh Contact Centre Forum Awards
For more information about what we do and how we can help you with your next event, call us on 02920678000.
Contact Us
Portfolio