What is it?
Our LED video wall is an Absen A3 Pro 3.9mm pixel pitch and it is the ideal product for the live events industry! It has the ability to vary in size from 2m x 1m to 10m x 10m giving excellent visuals on even the smallest or largest of video walls.
It works by tiling together multiple devices as close as possible in a matrix to create a single logical screen (The Video Wall). The video wall is simply a large electronic display of an image or images being displayed in a presentation format. An image is scaled across the screen or multiple images are spread out over the screen.
LED walls excel in brightness and reliability, therefore, producing stunning visuals in any location.

Where can the video wall be used?
The LED Video Wall is extremely versatile meaning it can be used in a wide range of locations for a variety of reasons. The diagram below shows some of the events an LED Video Wall can be used at: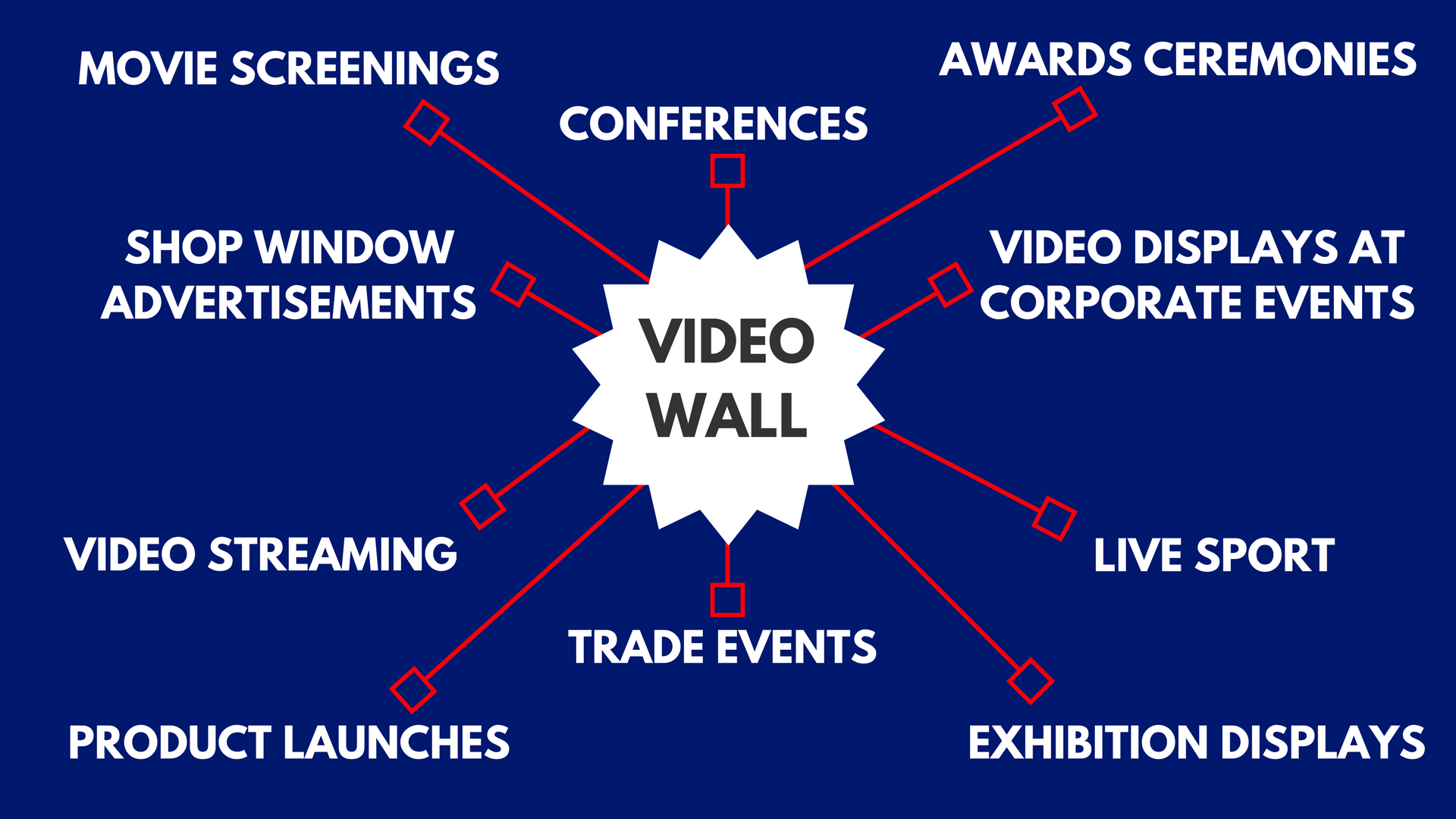 At live sporting events the video wall can be used to display pre-match advertisements as well as live sport scores during the event. Awards Ceremonies are great events for a video wall to be used at because it can be used to display videos of the finalists, pictures or logos. The LED wall can be used to host a conference by presenting a slideshow on it. Video streaming can be presented onto the LED video wall for a separate audience to view. For example, a live stream from an event could be shown at a conference in a different location. Using LED walls as a shop window advertisement is beneficial as they are eye catching. Some shops will use the LED wall to display images of outfits or products whereas others will use the video wall as part of the store entrance.
Where have we used the wall?
We have used our video wall at many awards ceremonies, conferences and exhibitions. At one of the conferences we worked at we streamed live surgery to a conference room!
The images below show our video wall in action at an awards ceremony, conference and exhibition.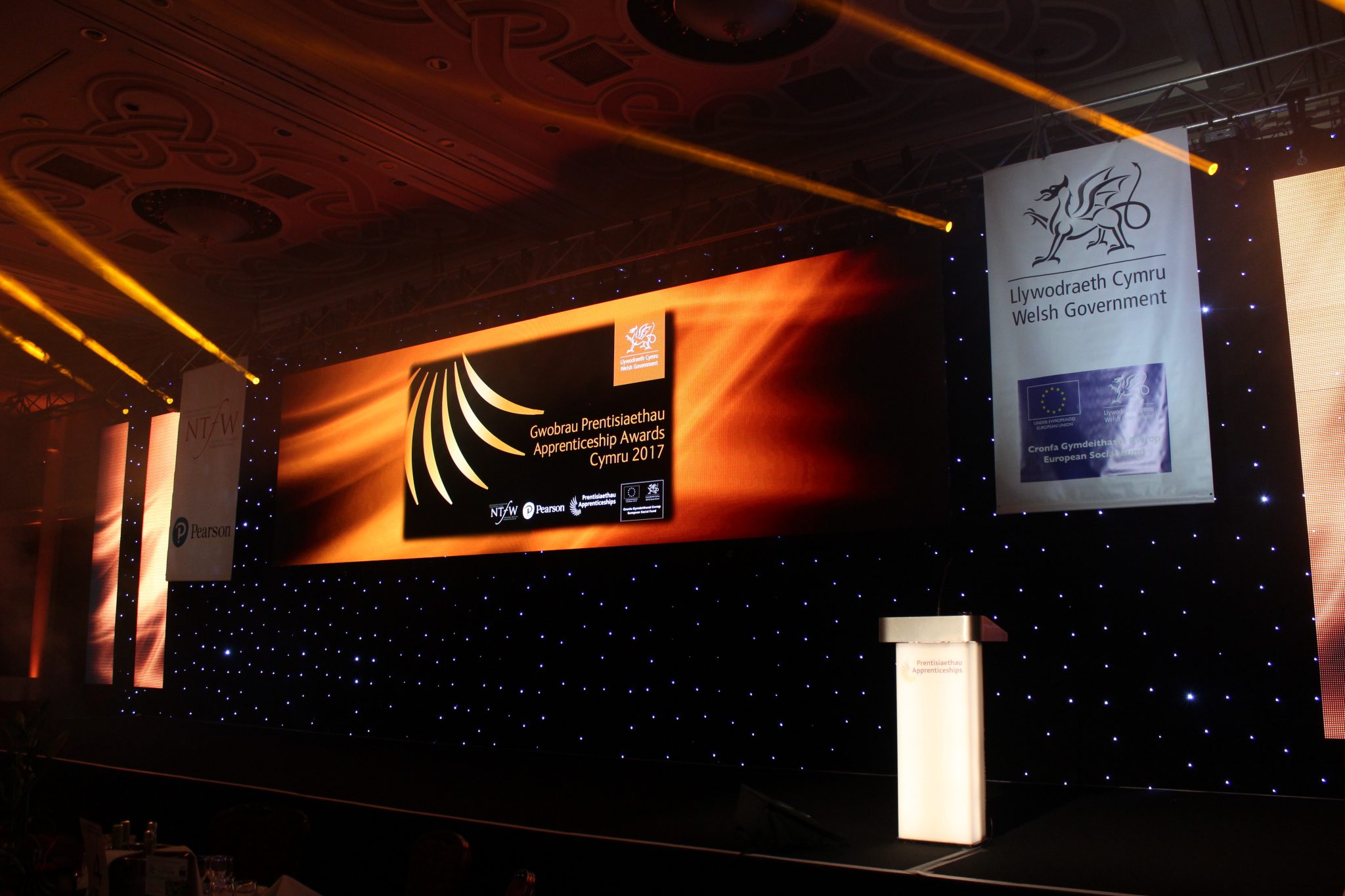 The Apprenticeship Awards
The Real Conversation Conference
We are more than happy to walk you through some options for the best technology for your event, based upon size, venue, return on investment priorities, and budget. Whether you need just a simple PA system and some lights, an audience voting system, or a full event broadcast, we are happy to help and provide ideas and outline what is feasible for you, to make your event extraordinary.
Want to learn more about our LED Wall? For more information >click here: www.ledmill.co.uk<
Alternatively, email sian.barrett@cleartechlive.co.uk or call 02920678000
High Quality Event Technology
At Cleartech Live we can provide you with high quality, great tech.  Our vision is to invest in our staff as much as we invest in providing our clients with exceptional quality.
For more information about what we do and how we can help you with your next event, call us on 02920678000.